Chief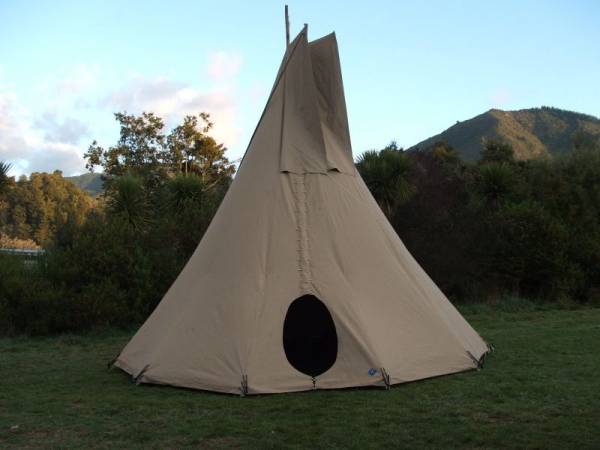 Chief
Chief is our largest modern tipi, great for gatherings , large groups or festivals.
Sleeps up to 12 people, floor and linings separate from cover, 14 ounce canvas cover, eight ounce canvas linings, canvas door, keyhole floor cutout for fire and one central pole. 2 to 1 pulley for raising cover.
Time to erect: 30 mins
Diameter: 7m
Main pole: 6.2m
Smoke pole: 7.2
Weights: 45kg tent cover, 15kg floor & linings
Colours: White, Sand, Tan, Camo.