The shade & shelter specialists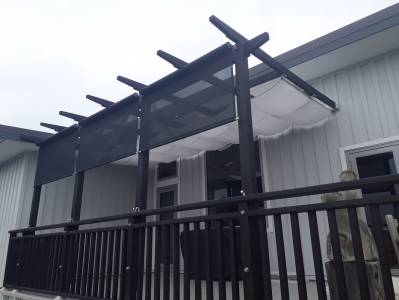 Commercial awning
We have three aims: best solution, best service, best quality.
Tasman Canvas is a family-run manufacturing business focused on outdoor fabric products. We're based in Motueka, Tasman but help clients throughout New Zealand and internationally.
We started making tents in 2000 and have gone on to make a wide variety of unique fabric products for unique people with unique ideas. We specialise in bringing your vision to reality.
Our experience in a wide variety of canvas work has taught us to listen. From words, photos, sketches and site visits, we can help in the task of manufacturing a beautiful product to exacting standards.