Brave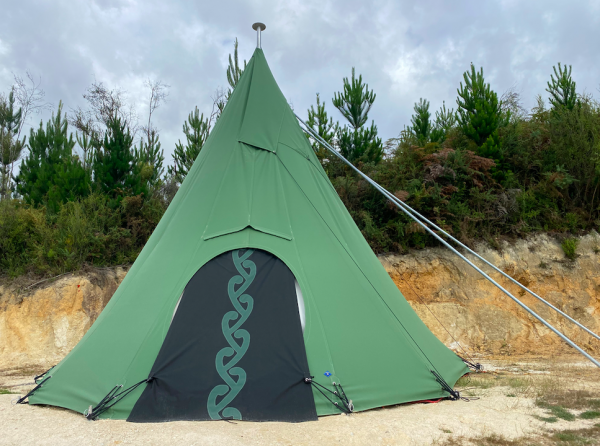 Brave
The "Brave' is a one centre pole, canvas, tipi tent
A modern version of the Native American tipi. Sleeps up to 8 people, floor and linings separate from cover, 14 ounce canvas cover, eight ounce canvas linings, canvas door, keyhole floor cutout for fire.
Time to erect: 20 mins
Diameter: 6m
Main pole: 5.2m
Smoke pole: 6.2
Weights: 30kg tent cover, 10kg floor & linings
Colours: White, Sand, Tan, Camo.